Description
Create your own virtual spooky Halloween house or winter wonderland by playing   Halloween movies and Christmas movies - it has 12 integrated movies: 6 Christmas
🎅

Let Your Family Excited For Christmas &  Halloween! The Perfect Decoration

🎅
Full-Color Movies:

 

Full-color window movie projector plays 16-second movies in your windows – perfect Christmas and Halloween decorations.
12 MOVIES:

 

your own virtual winter wonderland playing a Christmas movie or a spectacular spooky home playing a Halloween movie – has 12 built-in movies: 6 Christmas and 6 Halloween.
Projection Scene:

 

4-foot by 6-foot white translucent rear projection screen to play your outdoor movie projector Christmas and Halloween movies
House Decoration:

 

The projector with stand projects on any window horizontally or vertically, making it the perfect tool to decorate your home effortlessly this holiday season.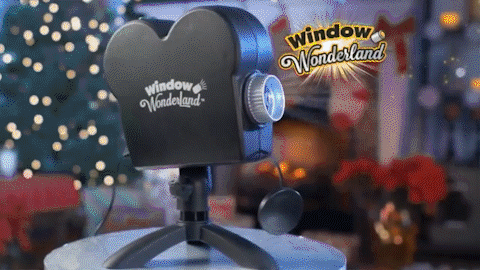 🎅The easy and perfect solution to decorate your home this Christmas!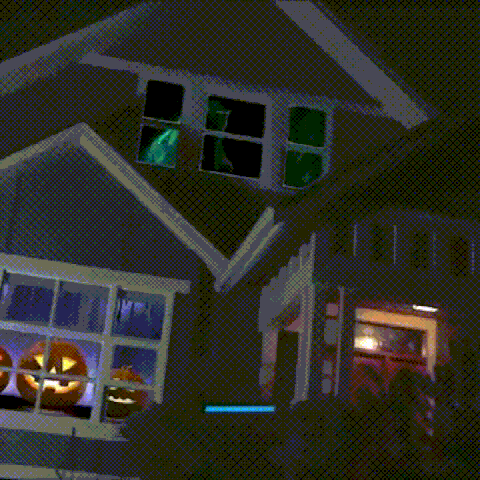 Window Project

 

- Projecting holiday movies to windows and gardens
Holiday: Christmas, Halloween, turn windows into mobile animations, Santa Claus, Snowman, Moose, etc.
Supports 12 videos, 6 Halloween movies, 6 Christmas movies.
Use:

 

no need to install, no configuration, just insert and play.
NOTE

 

- If the animation cannot be positioned correctly, follow the steps in the instructions to adjust the correction.
🎅Key Features:
🎃language Projects high-end optical projection screen videos to the included from within your home.
🎃Display stunning holiday movies in your window!
🎃It is the coolest and easiest way to decorate your home.
🎃with a tripod, easy to use and set up.
🎃A built-in audio jack gives you the option to connect external speakers (not included) to include sound with your videos.
🎃Window Full-color movie projector plays movies anywhere.
🎃Perfect for Christmas decorations.
How Does It Work?
So Easy To Set Up

Window Projector's no-nonsense setup lets you enjoy your holiday window displays.  It's so easy!
Just place the projector inside your home near any unblocked window.

Place rear projection screen inside the window.

Select a movie and project the show outside!  
A 360° pivoting stand is included so you can get the perfect display!
Celebrate the horror of Halloween or the joy of Christmas in stunning fashion.


Window Wonderland Projector features an adjustable stand so you can get a perfect picture. And the one-touch switch allows you to start movies with the press of a button. There's no complicated set-up or installation!
Imagine the face of your children seeing Santa Claus in the window, then discovering their gifts! They will scream!
1PC Window Display Laser DJ Stage Lamp Christmas Spotlights Projector Wonderland 12 Movies Projector Lamp Halloween Party Lights christmas laser projector
Features:
Full Color Movies
Full color window movie projector plays 16-second movies in your windows – perfect Christmas and Halloween decorations.
12 MOVIES
Create your own virtual winter wonderland playing a Christmas movie or a spectacular spooky home playing a Halloween movie – has 12 built-in movies: 6 Christmas and 6 Halloween.
Projection Scence
4-foot by 6-foot white translucent rear projection screen to play your outdoor movie projector Christmas and Halloween movies
House Decoration
The projector with stand projects on any window horizontally or vertically, making it the perfect tool to decorate your home effortlessly this holiday season.

Package:
1*Projector Light
1*Tripod
1*Charger
1*Package Box